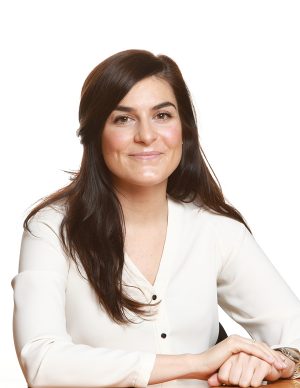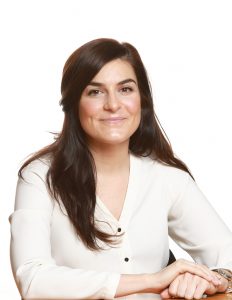 Languages: English, French and Spanish
Laura advises national and multinational companies in corporate related matters, focusing in the area of energy law. Her advice includes all kind of corporate and commercial matters as well as those directly related to the regulatory issues arising from the acquisition and financing of renewable energy (mainly photovoltaic and wind) projects. She also advises funds and companies within the renewable energy sector not only in Due Diligence processes but also in other related transactional advice (study of documentation, review of power purchase agreements, implementation contracts and collaboration agreements with local partners, including obtaining permits, licenses and authorizations relating to projects).
Prior to joining Araoz & Rueda in 2011, she worked as a in-house lawyer in the legal department of Grupo T-Solar Global (2008-2011).
Education
LL.M. from the Instituto de Empresa (2010)

MBA from the Instituto de Empresa (2007)

Degree in Economics from the Universidad Pública del País Vasco (2005)

J.D. from the Universidad de Deusto (2005)
"Más trabas e inseguridad jurídica al autoconsumo eléctrico"
Publication: El Español
Authors: Laura Vintanel
Date: March 2018
Download PDF
"¿Con qué mecanismos se cuenta para conseguir el cumplimiento de los pactos parasociales? ¿Es posible unir la esfera social y la parasocial?"
Publication: Capital & Corporate Magazine Nº 40
Authors: Laura Vintanel
Date: May 2017
Download PDF