Because we treat each and every client as if we had no other
With credibility (fulfilling timings), reliability (knowing what we are doing and doing it well from the outset), response capacity and real accessibility (always being available), a direct and warm relationship (because manners and respect, warmth and sincerity, cannot always be taken for granted…), a language that the client can understand (speaking their own language if necessary and learning it if we don't know it!) and security (consistent high quality, without "peaks and valleys").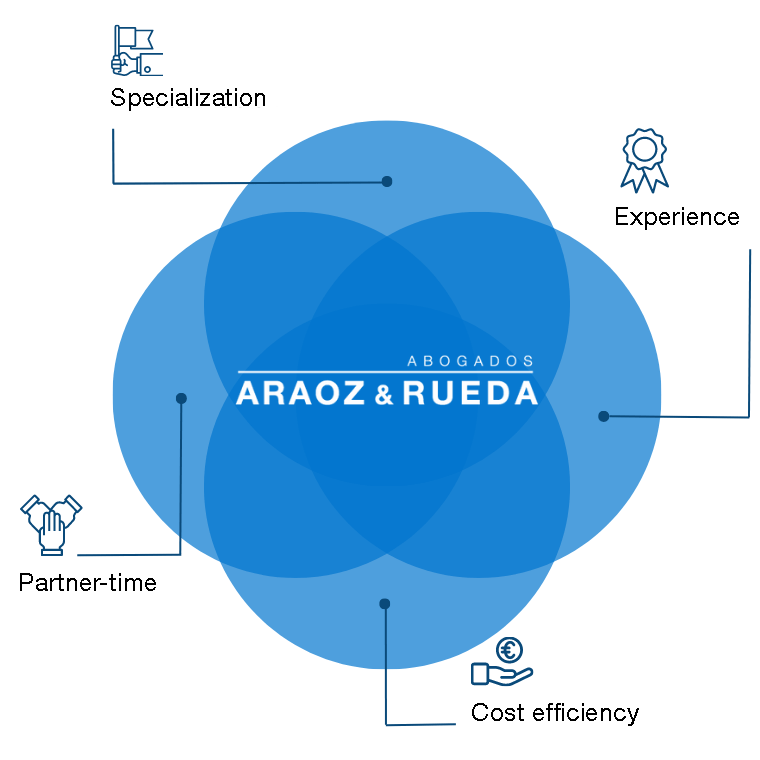 OUR COMMITMENT TO CLIENTS
OUR COMMITMENT TO EMPLOYEES
By means of a policy of frank and warm personal relationships, enabling our people to know what is expected from them and motivating them to participate in a common project.
Ensuring our people a reward for their efforts and offering them a clear professional career with a clear professional development.

OUR COMMITMENT WITH THE COMMUNITY
It seems difficult to imagine our lives without paper, does it not? Paper is present in our life in many of our daily activities (work, education, etc).
The environmental impacts arising from the manufacture and recycling of paper (tree felling, wood treatment, toxic dumps and waste, etc), as well as the numerous benefits related to cost-saving (printing, photocopies, maintenance and repair of printers, toners, distribution, storage…) have promoted at all levels the introduction of initiatives to reduce paper consume.
At our firm, also "to the possible extent", we want to collaborate in order to do our bit in this issue. Thus, and insofar as we are able to, we want to introduce internal measures for a responsible use of paper. Said measures will consist in reducing (promoting printing on both sides of paper and establishing policies of responsible printing of documentation and sending periodical internal communications in order to promote the responsible use of paper); reusing (reusing paper in documents which may be printed as draft paper) and recycling (using recycled paper as much as we can).
Araoz & Rueda: For a responsible use of paper.
"The biggest mistake we can make is doing nothing because we could only do a little"
At Araoz & Rueda we want to share our mission with everyone working with us, both from within the firm as outside: our people, our clients and providers and with the community in general.
Since our creation in 1994 we have had a very clear mission: to provide, in a national and international scope, specialised and high-quality legal services with total dedication and orientation to our clients and their businesses.
The vision that we have of our firm is the driving force behind our organisation. We have two approaches to our vision:
One, focus towards our clients:
We want to become one of the leading law firms providing highly specialised legal services with national and international recognition for its consistent high quality, commitment to the client and efficiency in every way (costs, services and professionals).
Another, focus towards our people:
We want to achieve a firm with its own identity in which its members feel proud to belong to it.
This is the way we define ourselves at Araoz & Rueda:
"Focused on closing deals while ensuring customer's interest as much as possible."
"Strong global understanding combined with a commercial approach to negotiations, going beyond the purely legal technical aspects"
"Helpful, knowledgeable, efficient and proactive"