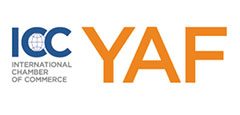 Nuestro asociado senior Ángel S. Freire participa como moderador en el evento International Sport Arbitration: Don't hate the player, hate the game! organizado por Young Arbitration Fo­rum de la International Chamber of Commerce (ICC YAF) en Andorra el 19 de enero.
Ángel S. Freire moderará la mesa "Consent to Sports Arbitration: the saga of Pechstein and Gert Thys' cases" en la que participarán Lauren Pagé, Associad en Bird & Bird y William Mcauliffe,  Asociado Senior en Lévy Kaufmann-Kohler.
El evento los participantes descubrirán el campo del arbitraje deportivo, un ámbito único que aún debe ser explorado por la comunidad arbitral. Asimismo, los asistentes tendrán la oportunidad de disfrutar de la nieve, el esquí y todas las demás actividades que Andorra ofrece durante este mes del año. El seminario consistirá en dos mesas redondas sobre aspectos particulares del arbitraje deportivo donde los participantes tendrán la oportunidad de intercambiar ideas y compartir sus experiencias, seguido de un cóctel de recepción.
Young Arbitration Fo­rum de la International Chamber of Commerce (ICC YAF) es un foro para aprender de profesionales experimentados sobre el desarrollo profesional y cuestiones de interés en el arbitraje.
Ángel Sánchez Freire, asociado de Araoz & Rueda, se incorporó al Departamento Procesal y de Arbitraje en septiembre de 2013. Comenzó su carrera profesional en París en 2008, en el despacho de abogados J.A. Cremades y Asociados, siendo trasladado a la oficina de Madrid en 2009.
Abogado con significativa experiencia en arbitraje pese a su juventud (30 años), su formación académica internacional le ha permitido trabajar en diferentes jurisdicciones, principalmente francófonas. Ha actuado como abogado de parte en diversos procesos arbitrales internacionales tanto ad hoc como bajo los reglamentos de instituciones internacionales como la Cámara de Comercio Internacional (CCI), el International Institute for Conflict Prevention & Resolution (CPR) y nacionales tanto españolas (Corte de Arbitraje de la Cámara de Comercio e Industria de Madrid – CAM) como francesas (Chambre de Comerce et d'Industrie de Paris – CCIP). Miembro del Ilustre Colegio de Abogados de Madrid (ICAM), Club Español de Arbitraje (CEA) y Presidente del Grupo de Jóvenes Abogados de la Unión Internacional de Abogados (UIA).
Para más información, puede hacer clic en este enlace.
Araoz & Rueda